2023 ANZAAG Symposium
24

–

26 March, 2023

Queenstown, NZ
We are delighted to invite you to join us for the 2023 ANZAAG Symposium from Friday 24 to Sunday 26 March 2023 at Crowne Plaza Queenstown, New Zealand. The theme of our symposium is "Perioperative anaphylaxis: Cutting Edge". Our international guest speaker is Professor Paul Michel Mertes. Professor Mertes is a world-renowned expert in the field of perioperative anaphylaxis and has published extensively in this area.
On Friday afternoon there will be an opportunity to take part in Anaphylaxis workshops which will meet the ANZCA CPD Anaphylaxis Emergency Response criteria. There is also a Skin testing workshop facilitated by Mr Roy The and Dr Maia Brewerton where anyone involved in anaesthetic allergy investigation can learn more about the technical aspects of skin testing as well as the interpretation of skin test results.
The main symposium will take place on Saturday. Professor Mertes will be joined by a panel of speakers from Australia and New Zealand, and they will share with us some of the latest developments on topics including the epidemiology, pathogenesis, management, and investigation of perioperative anaphylaxis.
On Sunday, all delegates are invited to join us for breakfast and to present interesting cases for discussion in this informal allergy M&M session. This will be followed by an ANZAAG members business meeting.
If you would like to join ANZAAG as a member, please indicate this when you register.
We look forward to welcoming you to stunning Queenstown.
Dr Karen Pedersen and Dr Susan Nicoll
Convenors
2023 ANZAAG Symposium
Summary of Events
Symposium Venue
Crowne Plaza Queenstown located at 93 Beach Street, sits in the heart of Queenstown, enjoying panoramic views over The Remarkables mountain range and Lake Wakatipu, New Zealand's longest lake. Just across the road is Steamer Wharf where you will find dining, bars and entertainment.
Workshops – Friday 24 March 2023
1.30-3pm and 3.30-5pm
Anaphylaxis Emergency Response Workshops
Facilitators: Dr Kim Phillips and Dr Frances Cammack
The anaphylaxis workshops will enable registrants to complete an emergency response activity each of 90 minutes duration.
1.30-3pm
Skin testing and interpretation of results workshop
Facilitators: Mr Roy The and Dr Maia Brewerton
ANZAAG Symposium – Saturday 25 March 2023
8.45am-5pm
Sunday 26 March 2023
The Big Breakfast
8.30am-11am
All delegates are invited to join us for breakfast and to present interesting cases for discussion in this informal allergy M&M session.
ANZAAG Business Meeting
11am-12pm
To add an item for discussion to the agenda, or to notify meeting attendance or apology please email ANZAAG.
Registration
Registration is now open. Register online with your ANZCA college ID.
Non-members of ANZCA can now register online too. Please follow the instructions below:
From the registration page you will be asked to sign in
Create a college ID and password
Register for the meeting
We encourage all delegates to register online. If you are having any difficulties with registration, please contact the Events Team.
Your registration will include tea breaks, lunch and the welcome reception. Tickets for the dinner can be purchased at the time of registration.
All registration fees are quoted in New Zealand dollars and are inclusive of 15% GST.
| | |
| --- | --- |
| Full registration: | NZ$805 |
| Trainees/Allied Health registration: | NZ$575 |
| Retired registration: | NZ$230 |
| Workshops: | NZ$100 |
| Symposium dinner: | NZ$170 |
| Sunday session: | NZ$46 |

Social Functions
A welcome function will take place from 5-7pm in the Atrium at Crowne Plaza on Friday 24 March. This function will provide an opportunity for delegates arriving into Queenstown on Friday to catch up with colleagues while enjoying drinks and a substantial canape selection.
The symposium dinner will be held from 6.30-10pm on Saturday 25 March at Cargo at Gantley's, a short 5-minute drive, from central Queenstown. The historic stone building is Queenstown's oldest hospitality business and was built in 1865 by Patrick Gantley to provide food, drinks and lodgings in the gold rush era. Bus transport to and from the venue is included.
Accommodation
A group rate is available for delegates at the symposium venue, Crowne Plaza Queenstown. It is strongly recommended reservations be made as soon as possible to ensure you secure the discounted rates. Please use the booking form.
Continuing professional development (CPD)
Participants in the ANZCA and FPM CPD program will automatically have their attendance accredited to their CPD portfolio within 14 days of the conclusion of the meeting.
ANZCA and FPM CPD Program approval:
This event is claimable by ANZCA and FPM CPD participants within the knowledge and skills and emergency response categories.
Knowledge and skills activities:
Lectures for one credit per hour. Workshops for two credits per hour.
The Sunday breakfast session can be claimed under the Practice evaluation 'Mortality and Morbidity' activity.
If you are not a member of our CPD program:
Delegates who are not participants in the ANZCA and FPM CPD program should check with their respective colleges regarding CPD.
Contact
For further information please contact the meeting organiser:
Sarah Chezan
Senior Events Officer
ANZCA
630 St Kilda Rd, Melbourne
Australia
T: +61 3 9093 4982
E: schezan@anzca.edu.au
Join the conversation on twitter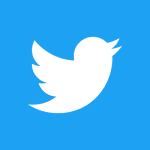 #ANZAAG23